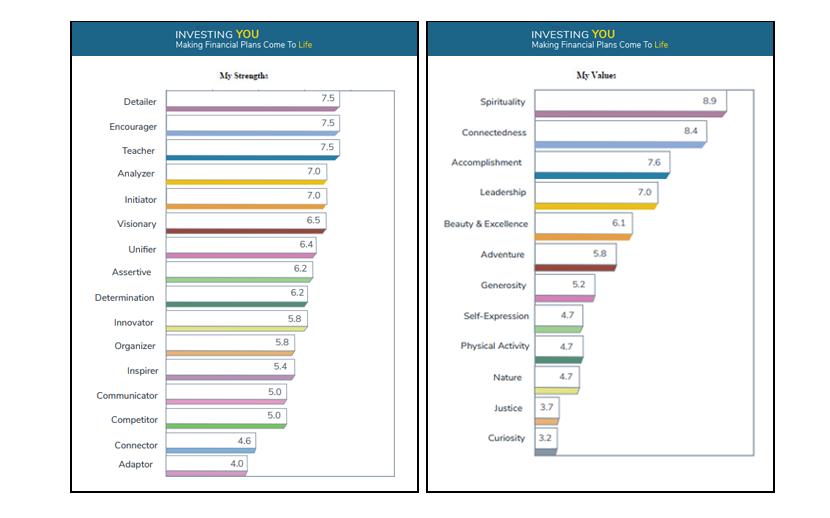 The report includes:
Top strengths and values, along with an engaging description of each.
A list of selected interests, causes, and skills.
Suggestions for best utilizing strengths and values
Strengths and Values Survey
The science of well-being shows that the more we engage in our strengths the happier we become and the more successful we are. Similar results occur when we connect our engagements to things that match our personal values. In fact, connecting our strengths and values together can create some of the most gratifying life experiences.6
Therefore, a critical part of the Investing You process is our scientifically validated Strengths and Values Survey. This survey provides your clients with a measurement of their top strengths and values, which will help them make better life and money decisions in the future.
Strengths and values can also provide the fuel for goal accomplishment. Research tells us that goals aligned with strengths and values are more likely to be accomplished and enjoyed along the way.7